ZANE SUAREZ and JOHN CAMACHO
sat18feb(feb 18)8:00 pmZANE SUAREZ and JOHN CAMACHO8:00 pm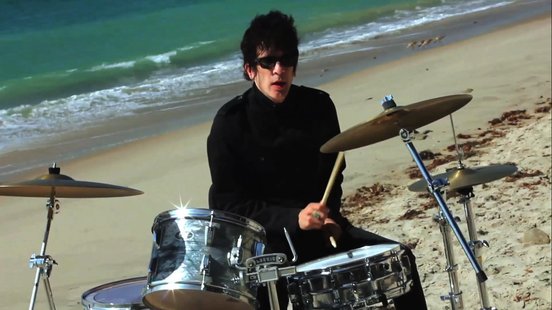 Event Details

ZANE SUAREZ

Singer/songwriter – Guitarist – Entertainer- Producer
Some people were born to make music. Zane Suarez would be one of those people.
Born in Queens New York, and as a kid, Zane would sing and entertain his family members, including his three sisters two brothers and his biggest fan, grand mamma Lucy.
Picking up the guitar at the age of 12, Zane would play in a few bands before he co-founded the rock group Z- Toyz.

Appearing on MTV's "Basement Tapes" the bands video "Miami Breakdown" brought the group national exposure with that song, written by Zane.
Tom Allom (Black Sabbath, Judas Priest, Def Leppard) would produce Z-Toyz 6 song EP "Run Like Hell."
After a five year run with the band, Zane would leave Z-Toyz.

Continuing to write songs and play in other bands, Zane would end up fronting the group Trix.
He sign a contract with Lewis Martineé, producer of the multi platinum girl group, Exposé.
Zane would write songs, sing and play guitar for the band.

In 2009 Zane would release a solo album "Life Interrupts" a record showing the many moods of Zane Suarez.
Tony Brock, who played drums for The Babys and Rod Stewart (also worked with the likes of Jeff Beck, Elton John and Jimmy Barnes) was able to give the album the right mix the songs deserved.
"Life Interrupts" also includes a unique interpretation of The Beatles' "She Loves You."

Zane has performed on stage with Matchbox Twenty on VH1's show "You Rock" and has also worked with producer Greg Ladanyi (Fleetwood Mac, Don Henley, Jackson Browne).
Zane has opened for Joan Jett, Girlschool, MC5's Wayne Kramer and legendary comedian Robert Klein.
Being a huge Beatles fan, Zane would performed his one man show of The Beatles "White Album", "Abbey Road" and others to enthusiastic crowds who always feel like they saw something special.

Zane continues to work on his craft as a songwriter and producer.
His new single "50 Years Ago" shows that writing a catchy tune is something he does well.

Countless of shows, from the city of New York through the mountains of Topanga California.
Zane Suarez is an artist you want to see

JOHN CAMACHO
A fixture on the South Florida music and poetry scene for years, John Camacho brings his friends together for a farewell concert at one of the best venues to hear music anywhere, The Luna Star Cafe. His resume as poet and musician is considerable. Beginning with local heroes The Goods–the band he formed and co-fronted with his brother, Jim–through early 00s idiosyncratic human juke box cult faves, Mongo, to his current Christian band, Messiah Has Come, John has been writing and performing (with high-energy virtuosity), poetic and powerful pop rock songs with sometimes poignant, sometimes comical lyrics for the better part of two decades. He's an award-winning poet whose work is published in literary magazines throughout the U.S. and Europe. A long-time paladin of our verse and music scene, John is saying goodbye to South Florida, and he's asked some special friends to help him say sayonara in style. Don't miss this very special night!
Time

18 (Saturday) 8:00 pm