ZANE SUAREZ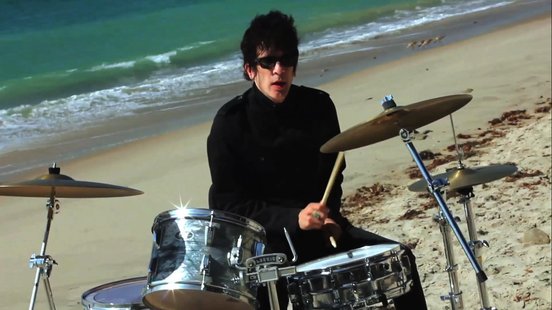 Event Details

ZANE SUAREZ

Singer/songwriter – Guitarist – Entertainer- Producer

Ease on down the road to Luna Star Cafe on Saturday, September 30, at 8 pm, for a trip down memory lane as Zane Suarez Sings Super Songs of the 70's!

With countless shows under his belt, from the clubs of New York City, to the mountains of Topanga Canyon, Zane Suarez is a one-man show you'll want to see. Whether he's performing 'Super Songs of the Seventies',
The Beatles* 'White Album", or Tom Petty's Wildflowers", his high-energy guitar playing and commanding vocals always stand out.

During MTV's heyday, Zane's band, Z-Toyz, was the semifinals winner of the 'Basement Tapes' with the song 'Miami Breakdown' written by Suarez, garnering the band national exposure. This, in turn, led to headlining shows and opening for acts like Joan Jett & the Blackhearts and Girlschool plus the recording of their EP, produced by Tom Allom Judas Priest, Def Leppard).
Later, Zane would land a residency at Cafe Versailles in NYC and open for legendary comedian, Robert Klein.
Subsequently, Suarez was featured on VHI's 'You Rock" as a finalist who beat out 300 guitarists and shared the stage with
Matchbox 20.

In 2009, Zane released his debut solo album, 'Life Interrupts', mixed by Tony Brock (Rod Stewart, The Babys), demonstrating his diversity as a songwriter/producer.

In 2014, Suarez was the vocal competition winner at 'The Fest for Beatles Fans' in Los Angeles and released his '50 Years Ago' video, a song paying homage to "The Fab Four'

Zane Suarez continues to rock the house wherever he performs, leaving his audience feeling that they saw something special.
Time

September 30 (Saturday) 8:00 pm