GLENN ROTH AND JAIMES WOOLWINE
thu15feb(feb 15)8:00 pmGLENN ROTH AND JAIMES WOOLWINE8:00 pm
Event Details

Glenn Roth

Glenn Roth is not your typical commuter from Connecticut. Instead of a briefcase, he carries a gig bag. His workspace is the vaulted splendor of Grand Central Terminal or the tunnels and platforms of the New York City subway system. A literal "underground" sensation, Glenn is a licensed performer in the MTA's "Music under New York" program, playing for the most distracted and demanding audience in the world: legions of workers rushing to jobs throughout the Big Apple. And his fingers work magic, creating a soundscape of compelling melodies that invite them to leave the cityrush behind on an aural escape.

Glenn is a fingerstyle guitarist, his thumb riding the bassline and the melody driving all. His compositions suggest multiple guitars, but it's really just one guy, ten flying fingers, one instrument. All instrumental, Glenn's songs suggest moods and narratives that compel the listener to fill in the details.

Glenn has released six CDs to date: Innovations (2005), Busker (2006), Into the Unknown (2010), Welcome Home (2016), and a holiday CD. His original compositions have been hailed as "sheer virtuosity" and "delicate, accomplished solo acoustic guitar work" (PLAY: New Haven Arts & Entertainment Weekly). Glenn has shared bills with Stephen Bennett, Monty Montgomery, Tuck & Patti, Bucky Pizzarelli, Carl Verheyen, Don Ross, Antoine Dufour, and Vicky Genfan, among others.

Glenn plays regularly throughout the northeast and tours nationally & internationally to bring his music to new fans and locales. Glenn just released a new "Got It Covered" CD in June 2017.James Woolwine is an award-winning musician who straddles multiple genres. He composes Contemporary Classical music on piano and guitar; and writes Folk/Rock songs which combine profound lyrics with sing-along hooks. His music has been called "…truly something new and powerful to the world." In 2017 he had the opportunity perform at the Grand Ole Opry.

JAMES WOLLWINE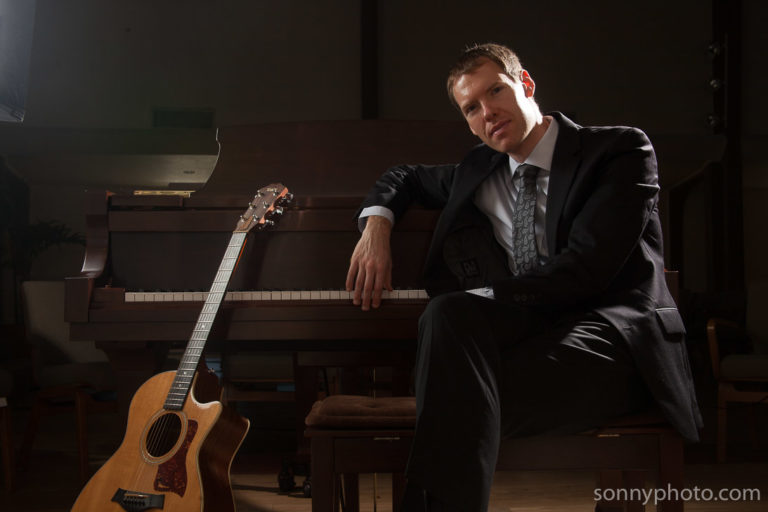 James Woolwine is an award-winning musician who straddles multiple genres. He composes Contemporary Classical music on piano and guitar; and writes Folk/Rock songs which combine profound lyrics with sing-along hooks. His music has been called "…truly something new and powerful to the world." In 2017 he had the opportunity perform at the Grand Ole Opry.
James' original style of instrumental music is best described as Contemporary Classical which emphasizes the "contemporary". Rock, Pop, Jazz, Heavy Metal, and Electronic influences are combined with his Classical background to create a truly unique hybrid. His compositions transport listeners through a range of emotions, as soothing melodies morph into fierce energy. James' stylistic diversity and superior musicianship bring an exciting new sound to the instrumental music scene. In his own words, "…combining the beautiful with the devastating."
James balances his quest to be an instrumental virtuoso with an equal passion for distinguished songwriting. His original songs combine the lyrical depth of classic Folk and Country with the catchy melodies of top-40 Rock and Pop. He is a devoted student of Songcraft, in search of that perfect combination of melody, chords, and lyrics.
Time

15 (Thursday) 8:00 pm